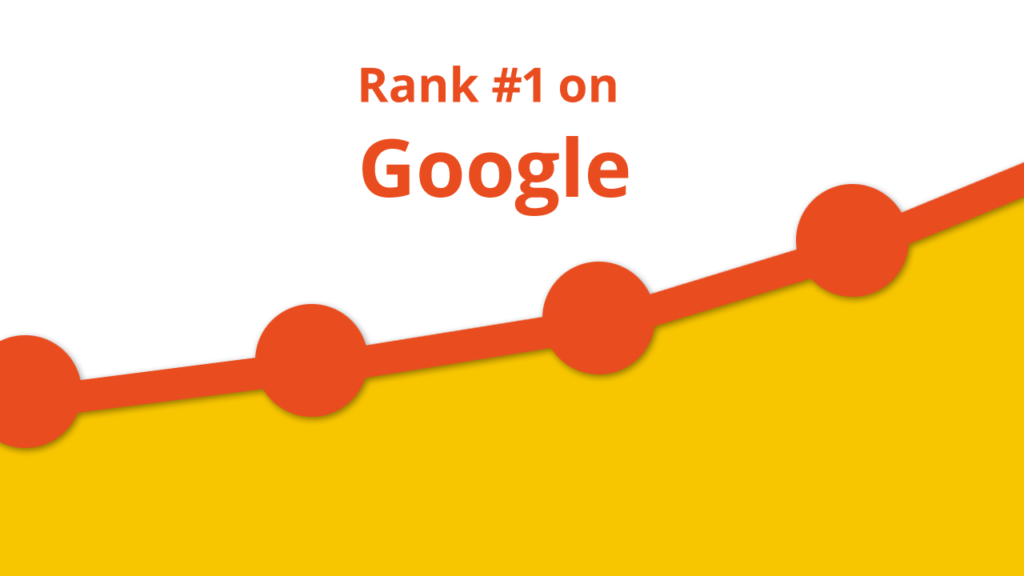 More than 90% of all internet searches are taking place through Google and the company subsidiary YouTube.


· Google processes 3.5 billion searches per day.

· Getting millions of people to try a different search algorithm would be extremely expensive.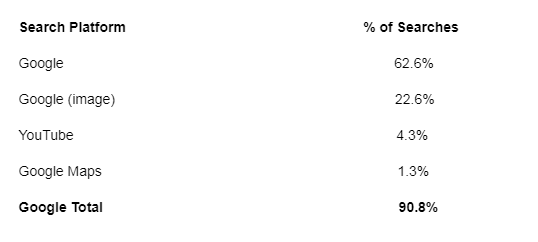 ---
How to increase business visibility on Google?
Gaining one of the top positions in Google search results for your top keywords may be a tough ask. However, there are some simple steps you can take to help Google recognize your business, index your website and recognize why you should be on the first page.
1. Verify your Google My Business profile:
Registering your business with Google My Business can help your website appear in relevant search queries that occur near the geographic area of your business location.
Once you have registered, Google sends out a postcard with a unique pin to your business address – this is used to verify your business with Google. The verification gives you a stronger chance of appearing in the search results as Google will now recognize your business as a legitimate local business.
2. Register your website with Google Search Console:
Google Search Console is a must for any business hoping to get more website traffic from search engines.
· Go to Google Search Console.
· First you will need to log in. If you have Google Analytics, log in using the same details as you use to access your Analytics account. Alternatively, you can log in with a Google account. If you don't have a Google account, you will have to create one before you can continue.
· Once you have successfully logged in, click the "Add A Property" button at the top of the page.
· Enter the URL of your website, then click continue.
· Next you'll be asked to verify that you own the website in one of four ways:
3. "Sell the Click" through well-written Meta Titles, Meta Descriptions & URLs:
When you find yourself browsing through the organic search results in Google, you'll usually see three components of a listing; the page title, the description, and the page URL.
Meta Tags: Meta tags are a form of metadata that describes the content of a web page to search engines within its source code. Important meta-tags most important for e-commerce websites include the meta title.
Meta Description: Meta descriptions are an extremely important part of any SEO (Search Engine Optimization) strategy. The meta description is a 160-character summary for the content of each page on your site. You can edit these descriptions using the meta description tag, and they show up below your page titles in search engine results.
URL's: URL stands for Uniform Resource Locator and is used to specify addresses on the World Wide Web. A URL is the fundamental network identification for any resource connected to the website.

Ensure that your page titles and meta descriptions contain:
· Accurate, concise descriptions of your page content
· For optimum effectiveness, meta descriptions should be 70-156 characters long, while page titles should be between 45 – 65 characters long, including spaces
· Your meta descriptions and titles should be concise and contain your best keywords
· Make sure each page of your website has its own, unique title and meta description
Ensure that your URLs are structured properly:
· To correctly render in all browsers, URLs must be shorter than 2,083 characters.
4. Use Schema Markup on your website:

Structured data markup is a method to 'describe' your content to search engines in a way they can understand it.
When Google or other Search Engines Crawl a webpage their primary goal is to find out what the page is all about.
In order to make their job easier and faster, major search engines have agreed to a set of common standards, also known as schemas, that cover many content types including articles, videos, images but also different types of entities like organizations, local businesses, people and many more.
5. Provide quality, informative and useful content on your website:
Provide quality: Google clearly believes that "a picture is worth a thousand words." Rather than telling users exactly what your sign looks like with two paragraphs of copy, just take a great picture.
When users come visit your website, browse through multiple pages, and spend time reading your content, Google will take their actions into account and the positive user metrics will benefit the ranking of your website.
Quality content is not just good for your search engine ranking; it's good for the user experience on a site, the overall brand image — and in the long-term, quality content also have a good impact on sales
Alternatively, you can also use website review sites to increase your branding and website visibility which also provides social proof of your business's authenticity.
Most popular website review are:
Reviews.io
Trustpilot
---
Conclusion:
To summarize, the best way to build a website for optimum exposure in search is to make it easy for search engines and users to navigate your site and understand what your content is about.
ShopperChecked is one of the best platformsfor collecting your website reviews online. We have over 10000+ websites listed and have been boosting business with over 50% up-sales and building more authenticity online. Shopperchecked work as a reputation management tool for business. 
All the widgets including top comments and ratings, Google review ratings, collecting via email and software application: All For Free 
Sign Up Now and see your business Grow