What are Customer Reviews?
Small company owners have varied feelings about reviews. The good part is all of your most satisfied clients can discuss why they enjoy working with you. All of your most satisfied clients can discuss why they enjoy working with you. Your dissatisfied people, on the other end, can vent about why they really do not like you. Perhaps knowing that 82 percent of buyers look at a customer review site before purchasing a good or service would help you understand how important this is and that reviews can greatly impact any big or little business.
Reviews are a vital component of your local SEO approach. Yes, they have that much power. If you're unfamiliar with customer feedback and aren't sure where to look for them, or how to acquire them, we have discussed here the top 50 sites to do so.
Why Customer Reviews are Important?
More Exposure: One of the most apparent advantages of a customer review site is that it assist you to gain more attention. Reviews can help to create a dialogue about you and provide your business a face. If you want to be productive without really marketing your business, your items must be so innovative and beneficial that your consumers will promote them for you. Favorable online reviews can bring in more revenue than all other marketing materials combined. In a nutshell, good customer reviews function as micro-marketing campaigns that continue to benefit you long after they've been published.
Customer Loyalty: Customers who take the time to submit a review on a customer review site are more faithful to a company and return. Allowing your consumers to post relevant and complete reviews regarding your goods and services validates their voice while also establishing a long-term relationship.
Better Rankings: Customer reviews are by far the most popular way to improve search ranks in local search results. It helps firms perform effectively even if they haven't optimized their websites properly. Additionally, allowing customer feedback on your site has a favorable impact on potential customers. They begin to believe in you and the items and services you provide after seeing how many people do business with you. As a result, your brand's reputation in the market grows.
Best Sites for Customer and Product Reviews: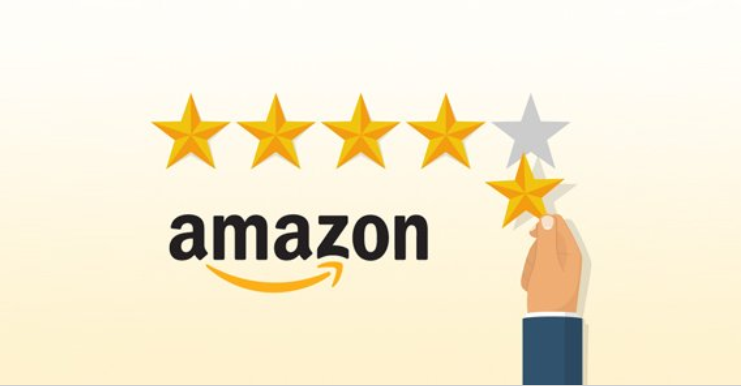 Amazon was among the first online retailers to allow customers to publish product reviews (1995), and it is now one of the most valuable sites for shoppers trying to make informed purchases. Even if individuals can and do purchase a thing elsewhere, if it's available on Amazon.com, many customers used to search for its Amazon review prior to purchasing.
What will set your product apart from others that appear similar? Those gleaming gold stars and glowing client feedback. Products are assessed on a five-star scale, with the proportion of reviews per star being the most important factor, followed by the most informative customer reviews and the most latest customer reviews.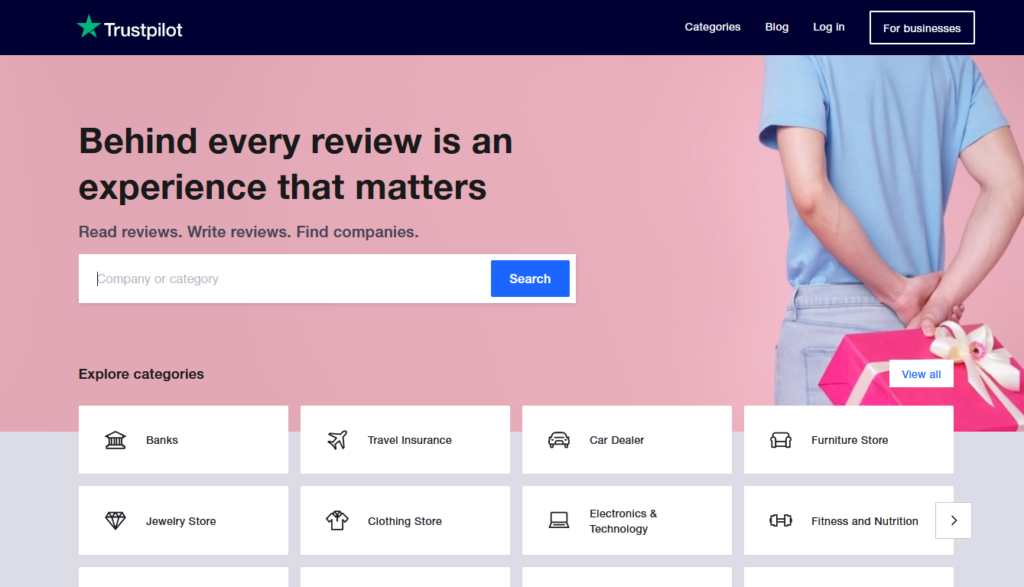 Trustpilot is a quickly growing, user-driven consumer review platform that began in Denmark and has already expanded to 65 countries, including the United States. Organizations across the globe have the chance to use the site to collect consumer reviews in advance. Customers post both item and merchant reviews, making sure that they are verified by third parties. While you can build a user profile and obtain customer evaluations without spending a penny, the premium version allows you to customize review invitations, circulate ratings & reviews over social networks, and incorporate review information into your company's internal systems.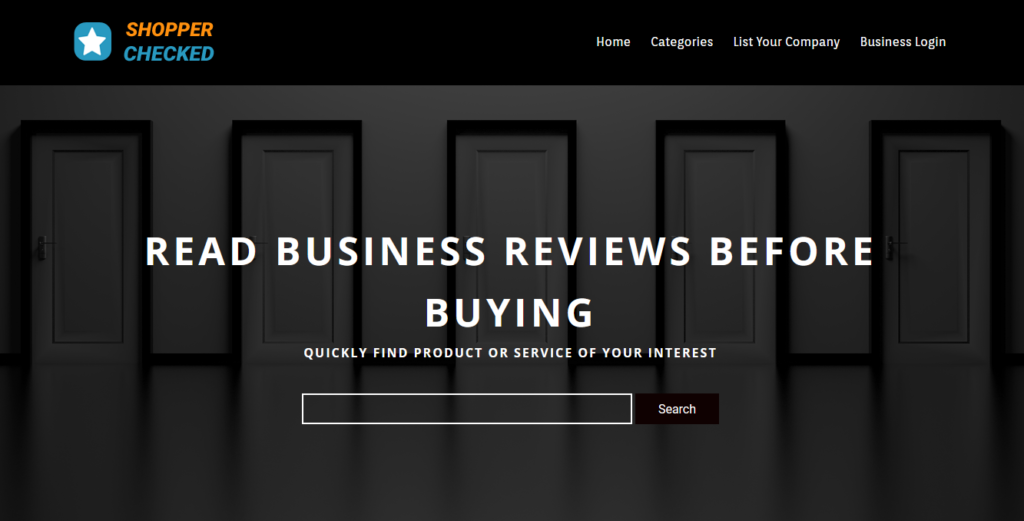 ShopperChecked is an online customer review site where you can read and publish authentic, unfiltered reviews about companies whose products or services you're interested in, as well as review companies whose products or services you've purchased or used. Reviewers are encouraged to discuss their opinions with each other and with companies. Companies can then reply to the comments and utilize them to improve their service. ShopperChecked creates a community where people from different walks of life can come together to optimize their experiences.
Angie's List is a larger customer review site, targeted at U.S.-based service businesses, since users must pay to join. You do, however, get what you bargain for. The reviews, which are graded on a scale of A-F, are usually quite well-written, with little of the shouting and raving that is frequent on free review sites. The ratings can't be private, which helps to prevent fabricated or misleading reviews, and businesses are also permitted to respond to criticisms about them.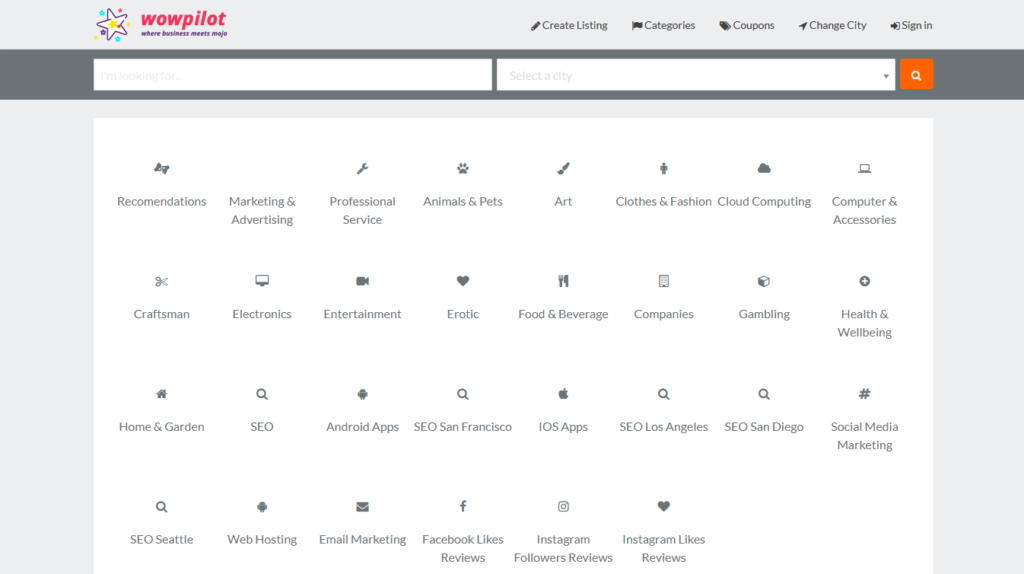 Wowpilot is a free review tool that allows business owners to maintain their internet presence all over the search engine as well as its increasing suite of services, which includes Google Maps. Wowpilot is used by seasoned SEO specialists to implement a location-based approach. The first step toward local search success is to create a WowPilot profile. And rightfully so. For brands wanting local visibility, the Wowpilot has the most impact.
#6 Yahoo Localworks

Localworks is a platform that allows you to submit your company listing information to many directories all across the Internet from a single location, discover listing errors, amend listing info, track listing actual performance, and view crucial business reputation data (ratings and reviews). The features and quantity of directories to which your profile will be submitted are determined by the Localworks bundle you choose.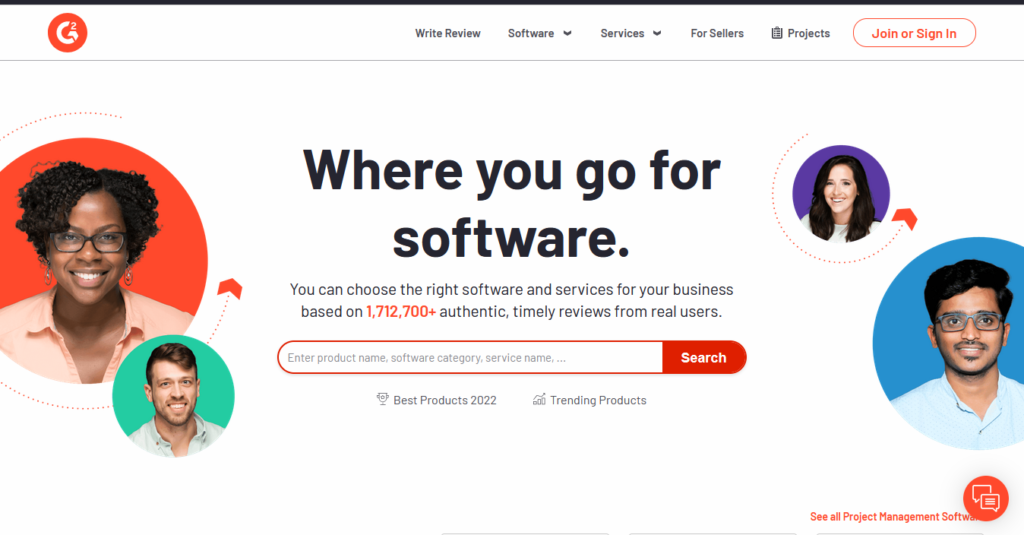 G2 Crowd, the world's most popular business review site, uses over 170,000 customer reviews to help buyers make smarter decisions. Depending on feedback and synthesized social data, businessmen, buyers, traders, and researchers use the website to analyze and select the finest software and services. Approximately 1 million visitors attend G2 Crowd's website each month to receive valuable insights. G2 Crowd was co-founded by the founders and former administrators of SaaS pioneers BigMachines (bought by Oracle) & SteelBrick (purchased by Salesforce) and is supported by $45 million in funding. Visit G2Crowd.com for more details.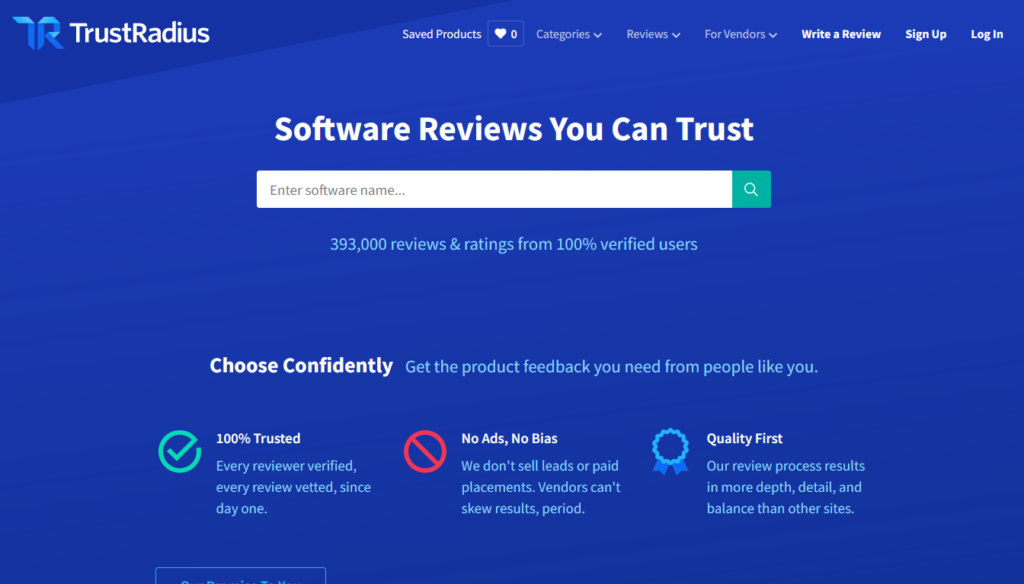 TrustRadius, like G2 Crowd, is a customer review site for software companies. Users can witness what their LinkedIn contacts are writing about specific pieces of application on TrustRadius because reviewers on the website are validated using LinkedIn to ensure they're users (even though the reviews itself can still be anonymous). This gives visitors to the site a sense of security. You can explore individual company reviews or compare two firms next to each other to contrast their five-star scores, product screenshots, pricing data, and user remarks from consumers.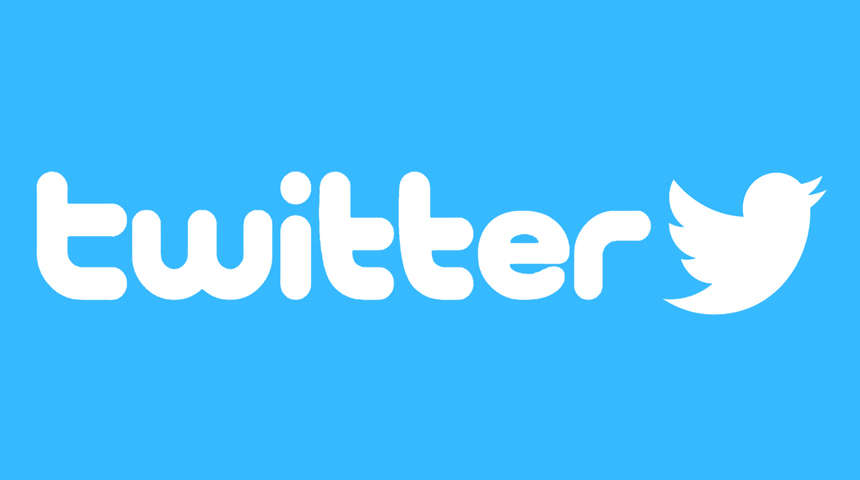 Twitter's incredible popularity simply makes look like a strange place to try to gather reviews. Consumers might not continually look for ratings on Twitter, tweets are still included in search results. When a person searches for feedback on your company, somebody's tweet, regardless of positive or negative, might show up in the SERPs.
In late 2013, Facebook started moving out a rating system that currently affects all company Pages with a physical address. Consequently, it allows every Facebook user to rate and/or review any company page they are viewing. Under the page title, various star ratings are shown. When you hover your mouse over that portion, a little pop-up box appears, displaying the overall number of scores as well as the breakdown of those ratings.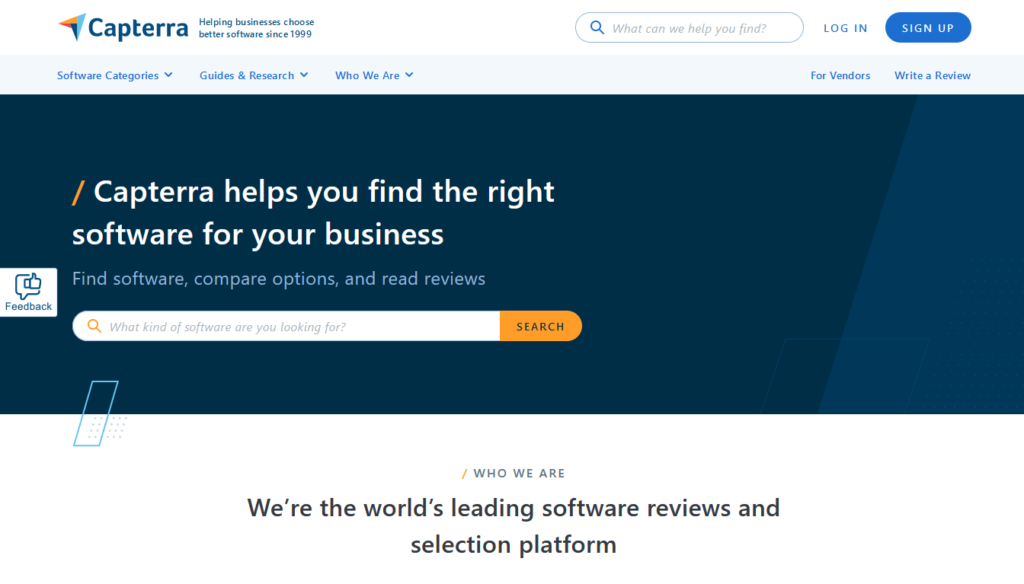 Capterra is a rating and review site that reviews software provided by B2C & B2B firms when you're a SaaS company. It offers an intuitive internal search engine that allows users to look for software by industry, business, or kind. Above all Capterra offers a list of firms related to your term and a short overview of their products after a search is completed.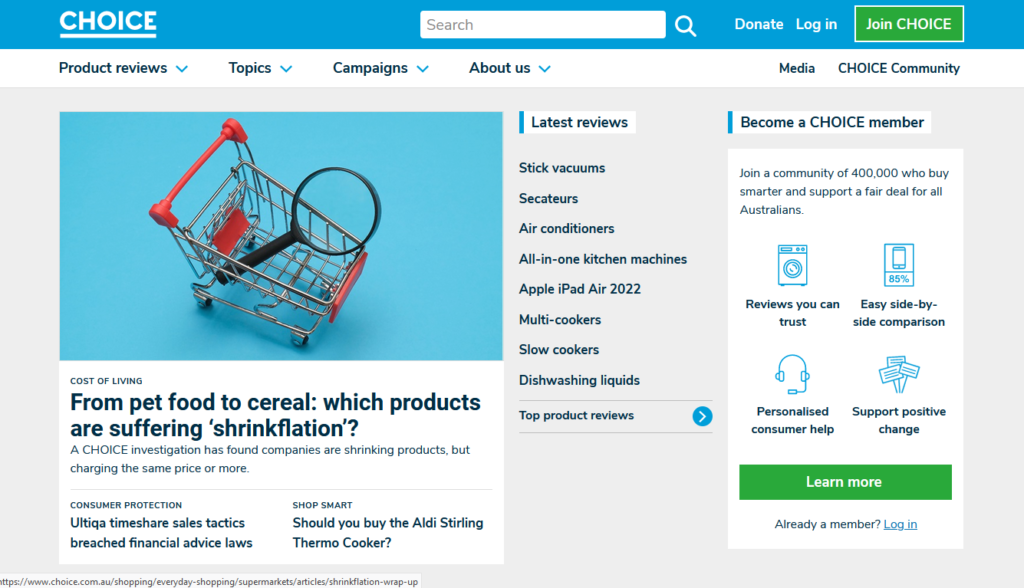 Do you have any academic customers? Are they based in Australia, even better? Choice is an Australian-based, member-funded rating site. It examines academic resources, such as libraries, independently and gives extensive reviews to its users.
Reading academic papers, establishing assessments for each asset, and composing buying tips for customers make up the majority of its job. Members can also rate and analyze different tools and collections with other Choice users. If you have clients in Australia, we urge that you encourage them to post reviews on CHOICE.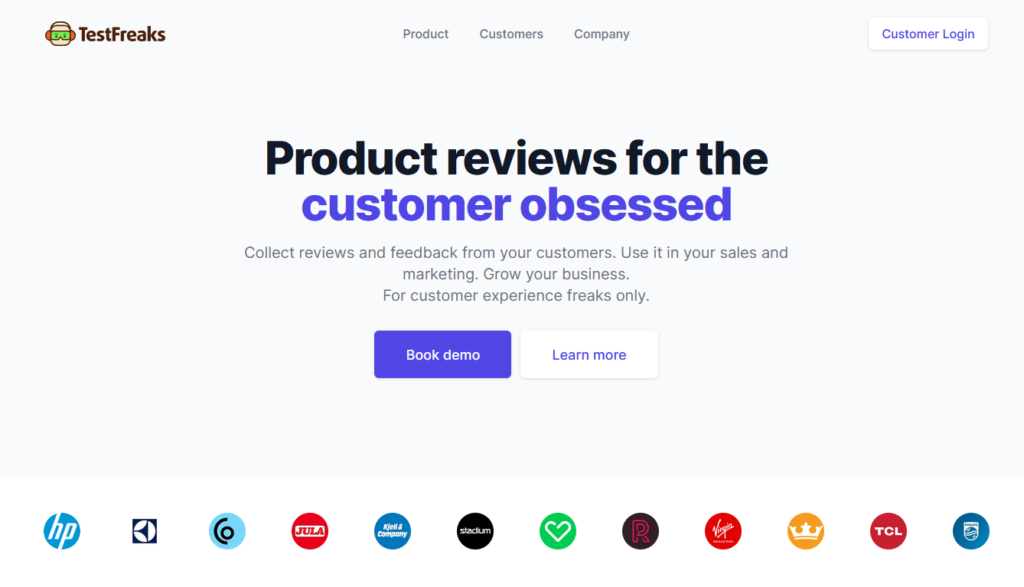 TestFreaks, a Swedish company identical to TrustPilot, assists businesses in collecting customer ratings and writing seller reviews to supplement them. It is a great customer review site. Another interesting addition? It has a question and answers function that allows potential consumers to ask inquiries and receive straight replies from your customer support team.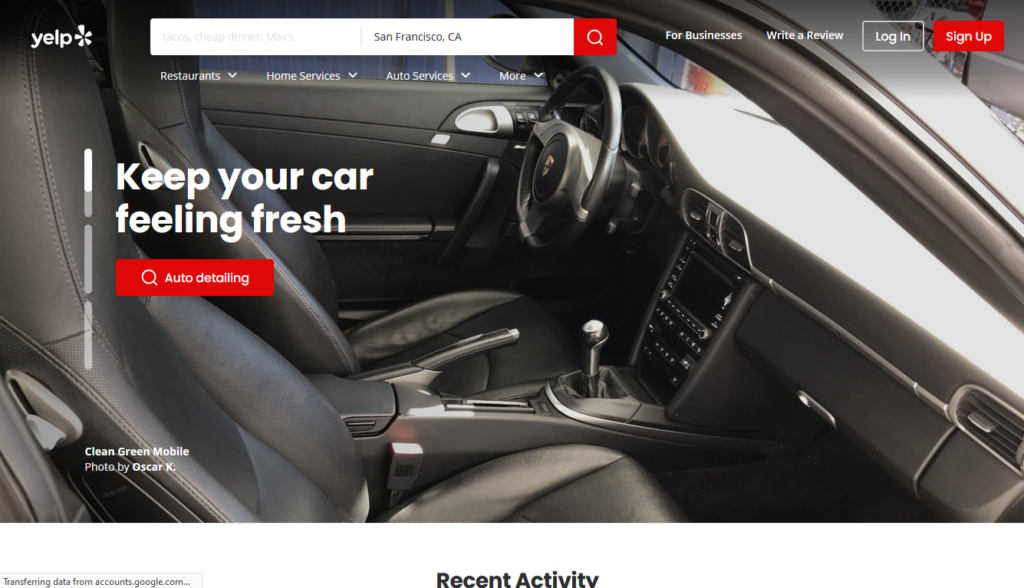 Yelp is a no-cost review site where customers may give companies a five-star rating. Any company can make a free Yelp account, and users can create their personal free profiles to leave reviews. You're allowed to reply to reviewers as well, but because Yelp users are a close-knit group, we encourage adopting a measured and courteous approach to any bad feedback you get.
Yelp has also been under fire in recent years for several questionable methods, such as enticing businesses to publicize with them in trade for manipulating search results. Instead of being scared off by a business due to 1 bad Yelp review, savvy customers have learned to look at the ratings as a whole rather than with the reviewer's influence in mind.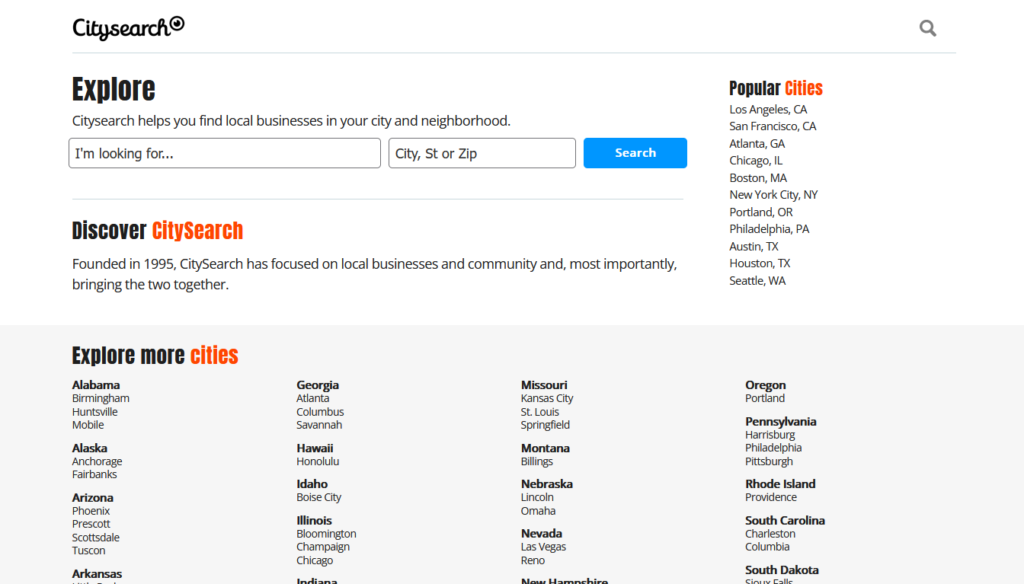 Citysearch has most of the same features as the other user reviews in this area, but what sets it apart is the ability to search for the best of winners in each city. For instance, if you appreciate french fries as much as I do, you can use Citysearch to find the finest store in Boston, which will provide you with a list of places that provide fantastic fries.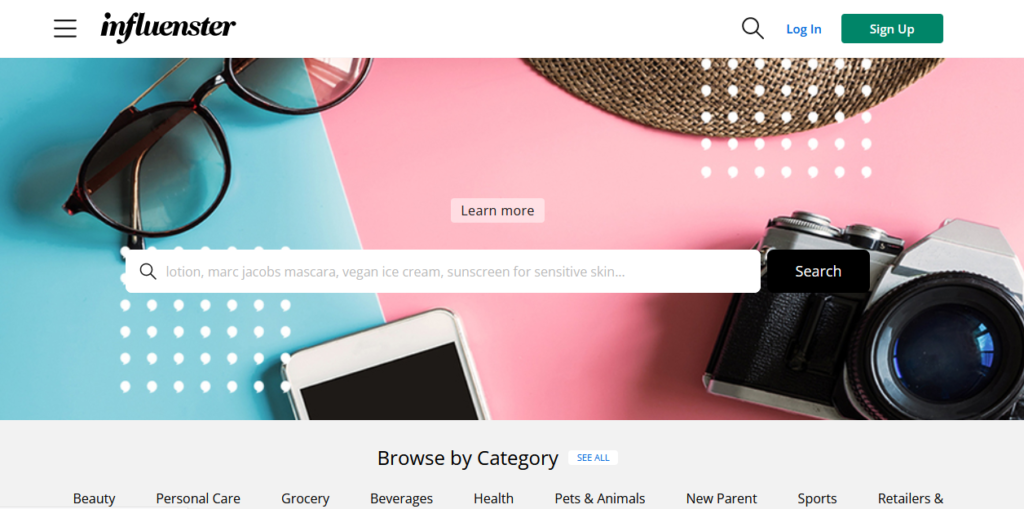 Customer evaluations and news regarding consumer products — particularly cosmetics, beauty, beauty, hairdressing, as well as other physical health products — are included on Influenster. Users can check online by company name or an individual product, and Influenster provides links to sites where they can purchase the items. The reviews are thorough, with plenty of details and photographs to support them. While you're in that industry, consider asking your clients to leave reviews on Influenster to assist you to gain more customers.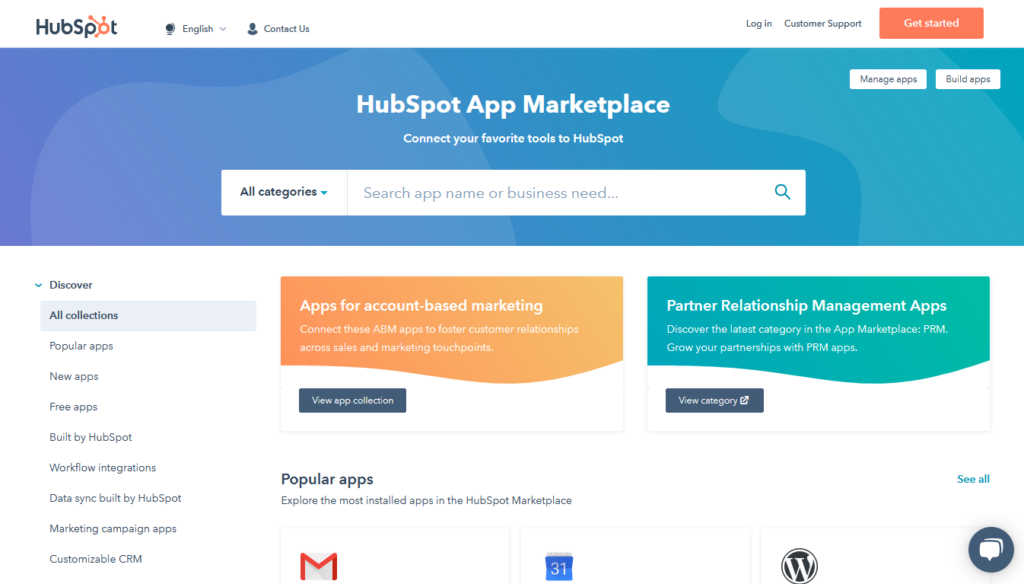 Companies can explore the HubSpot App Marketplace for add-ons, tools, and applications that link to their HubSpot profile. HubSpot created some of the apps, whilst others are created by partners & third-party organizations. In short, HubSpot users will find it easier to add new functionality to their profiles that aren't included in existing subscriptions if all of these capabilities are available in one place.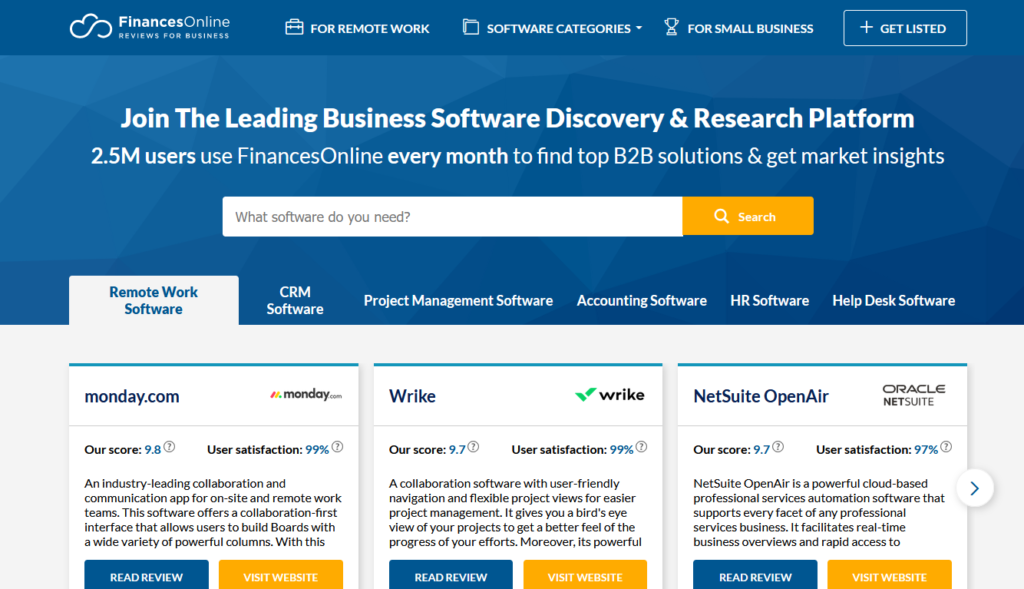 Every month, it collects hundreds of user reviews, with each user verified using LinkedIn to ensure that only genuine people share their experiences with the group. User ratings are based on comprehensive surveys that provide an in-depth glance at each tool. The cornerstone for quarterly earnings in the most famous categories is statistical analysis.
Each review also contains a full analysis performed by an internal staff of B2B software professionals, who examine major usability criteria like characteristics, integrations, phone support, and so on, to equalize the user perspectives. Then the site merges the ratings into the SmartScoreTM methodology. It allows readers to quickly see what the researchers think about each consulting company.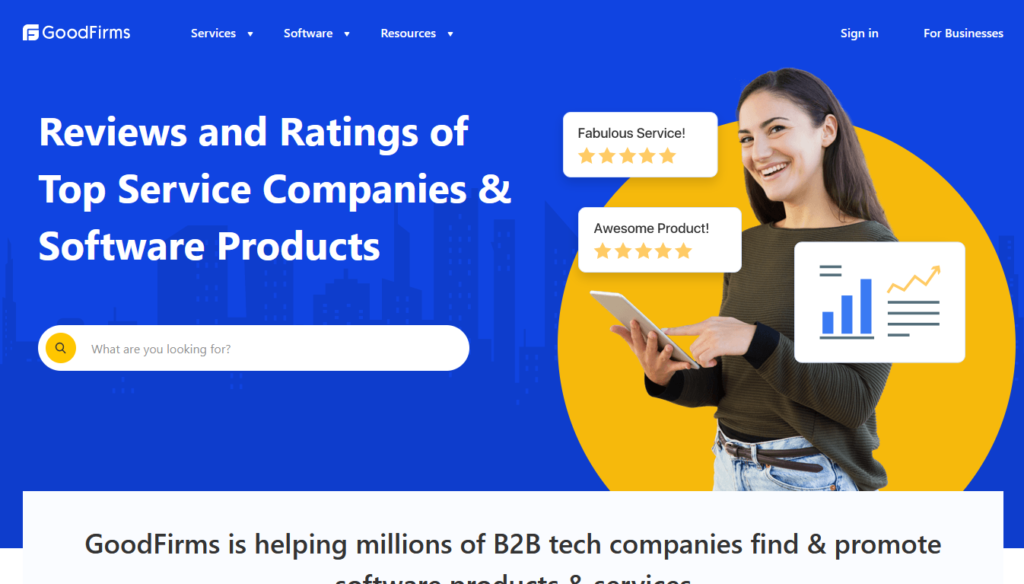 GoodFirms is a business-to-business research and customer review site that connects service searchers with the best software & service vendors. GoodFirms evaluates top-performing businesses and software platforms based on three key factors: excellence, dependability, and ability. The site then divides reviews into multiple categories i.e. genuine client feedback, the firm's portfolio, brand recognition, years of work experience, and serviceability. Goodfirms then rank the sites according to their total research scores. Quick filters on GoodFirms allow you to sort vendors by hourly basis, region, and employee count.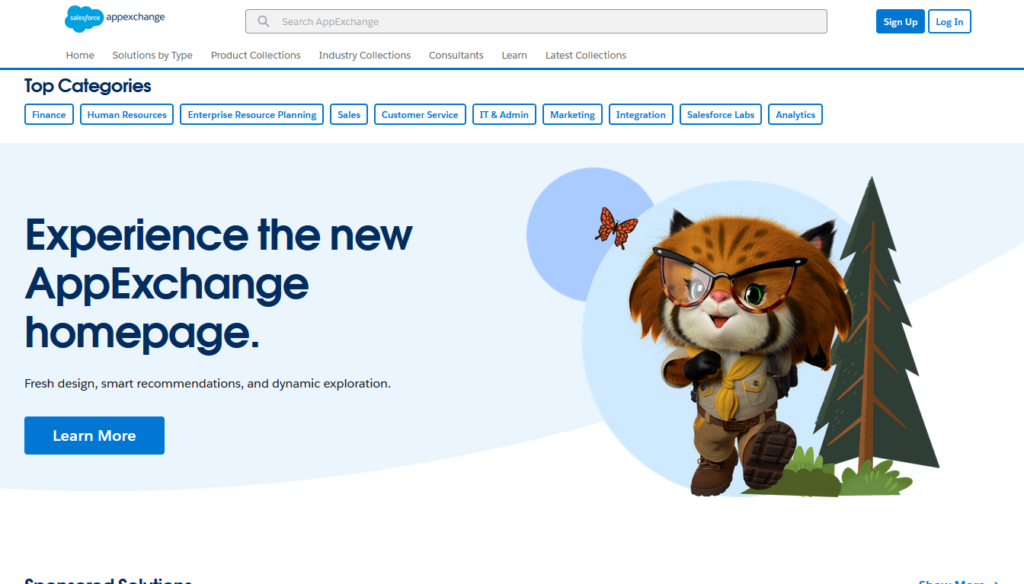 Do you have a Salesforce AppExchange tool? Then you'll need to keep a record of the ratings & reviews for your app there. Every app's ratings are organized by five-star rating scale, with the most useful favorable and unfavorable reviews appearing first, accompanied by all reviews, which visitors can sort by ranking, date, and effectiveness. With only a few clicks, customers can browse hundreds of evaluations and monitor the amount of downloads on this customer review site, which has embraced openness.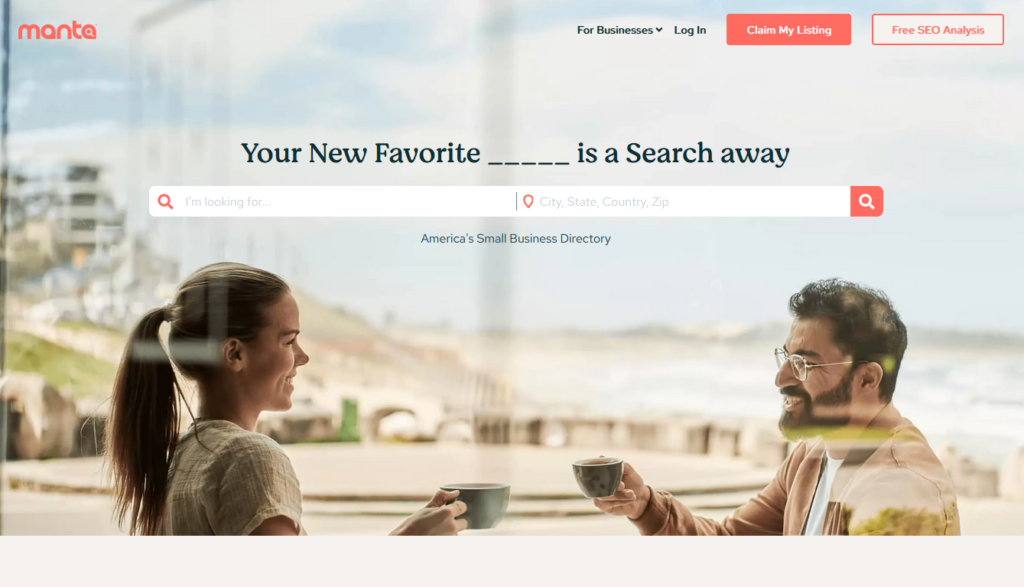 Manta, a user review website focuses on small and medium-sized enterprises. Manta organizes search results depending on the relevancy of your query, rather than showing the finest customer reviews right immediately. It will then display the list of firms, together with their contact info, so users may immediately interact with a company.
Manta is unlike most review sites in that it is more concerned with making connections than with rating items and services. To locate reviews from customers, you have to choose a company, go to their particular listing page, then skip past their services and items before viewing a review. Customers can then utilize the ratings as being one of the closing selling points when making a purchase.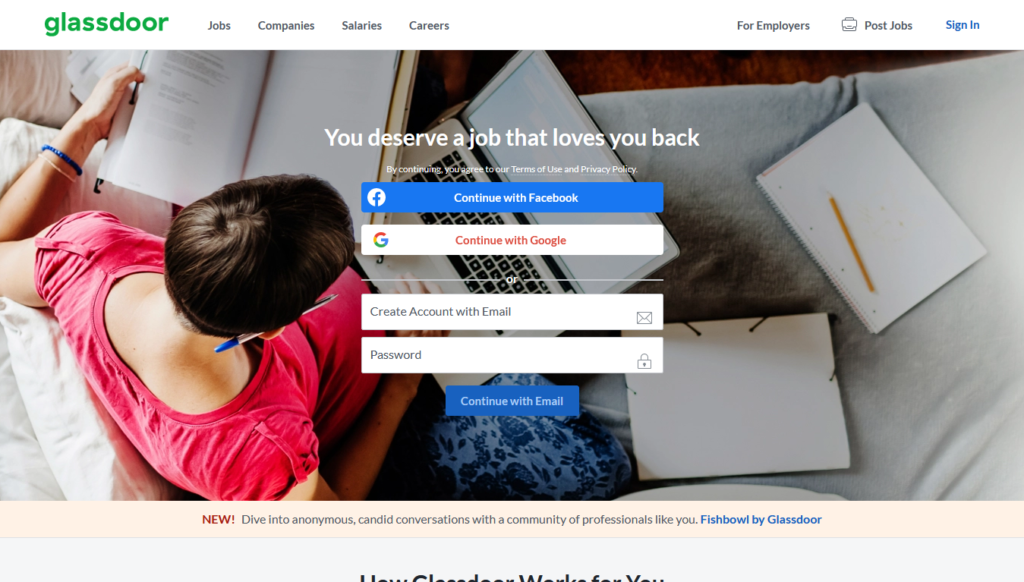 Glassdoor is a performance evaluation site that allows anyone — from potential workers to consumers to investors — to get a sense of how a company operates on the inside. In simple words, it aids in the measurement of more qualitative elements like a valuation.
Employees can describe their experiences interviewing and working at their employers, and the site tells users which organizations have the best employee ratings. Many firms use it to develop their employer brand in order to target and recruit prospects, but you may also utilize it to communicate ideas for development amongst your management staff.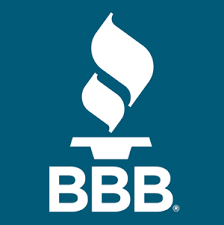 The Better Business Bureau is a non-profit organization, that assesses all kinds of companies against a clear framework for how they should handle the public. It does not actively suggest or advocate any companies, goods, or services; rather, it informs the public about firms and whether or not they have satisfied the BBB's qualifications. It will examine both certified and non-certified companies.
A business profile entry on the BBB includes general overview information such as a brief company description and licensing status. And they record if they have any formal complaints against them. Also, the fact that the company has addressed the issue, customer evaluations, and the BBB's A – F grade the company.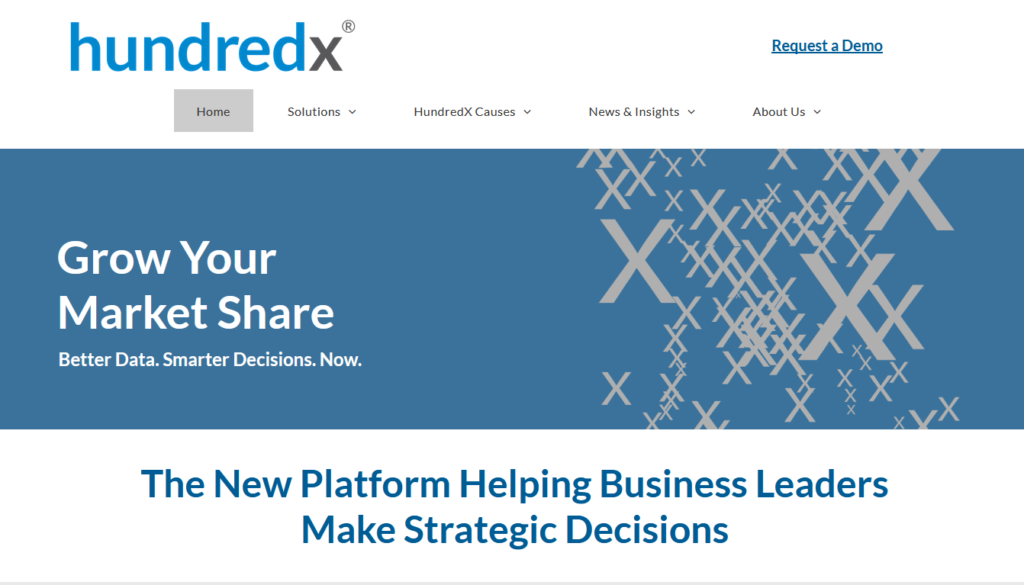 HundredX is a client experience and review portal. After dealing with a company, they register an online account and invite customers to submit reviews. HundredX makes the process easier by offering tools that send out polls and receive information on part of the company. Customer care representatives no longer need to actively search for reviews or monitor third-party websites for comments.
Signing up with HundredX has the advantage of keeping your reviews private. If you get a negative review, leads won't be able to see it and be impacted by it. This allows your business to remedy its error before losing potential clients.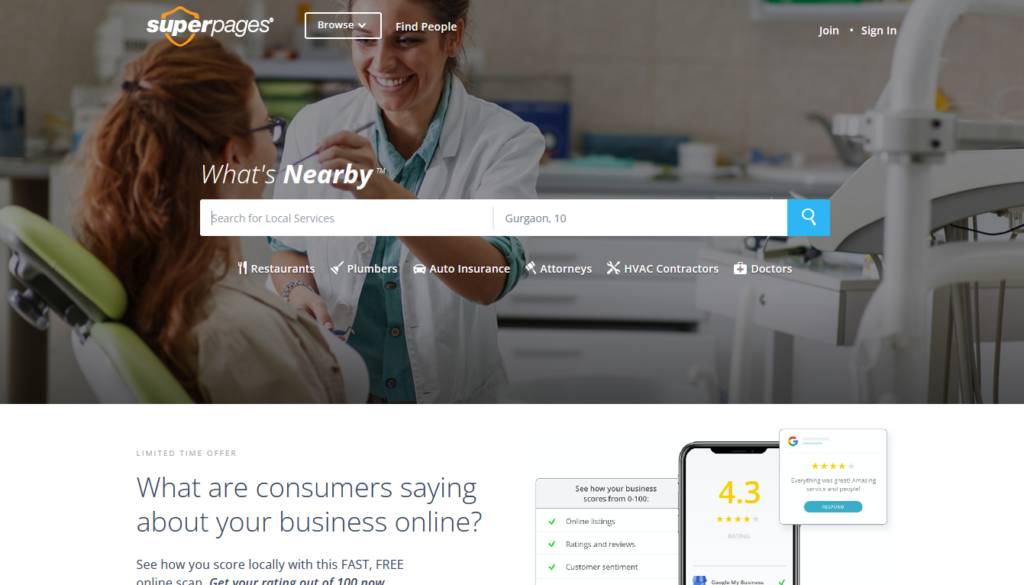 You can use Superpages to find companies based on their proximity to you, average score, industry division, videos online, and even special coupons. Once you've found a company you love, this site will show you where it's located on a chart. It will also show a review synopsis that summarizes all of the firm's reviews. Visitors may swiftly analyze what other users have to say about the company. Or use the discount links to acquire the same deals that other customers have.
#26 Your Own Website
Your website is the one location where you have complete control. It's a perfect site to post any positive feedback you get. You may dedicate a part of your website to feedback and comments. Even offer a form for delighted customers to leave unprompted feedback.
However, if you're actively seeking positive customer reviews. And you come across pleased people who would like to write you a favorable review. And they do not have profiles on websites such as Yelp, or Google, so having a spot on your site to post their kind comments comes in useful. Add ratings to your web pages and product pages as well.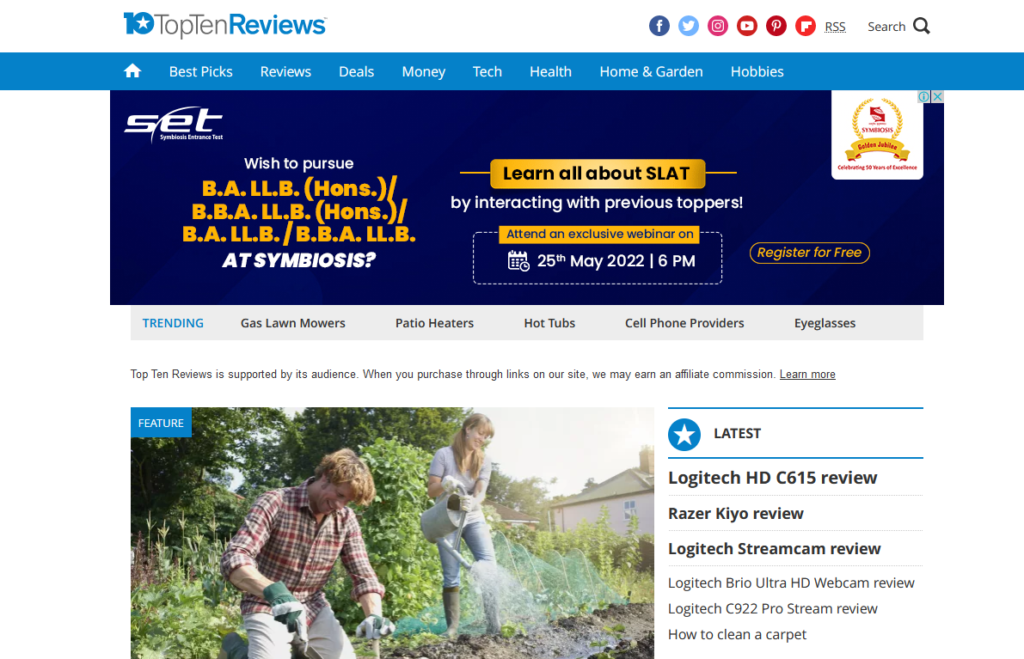 It's difficult to say no to a nice top ten list. Top Ten Reviews addresses this desire by providing a list of ten full reviews for each of the site's posts. These articles cover a wide range of topics, ranging from beds to gardening to laptops.
A trend bar is also present that displays the most popular categories on the site right now. As a company owner, this might provide insight into what consumers are purchasing more of at any given time.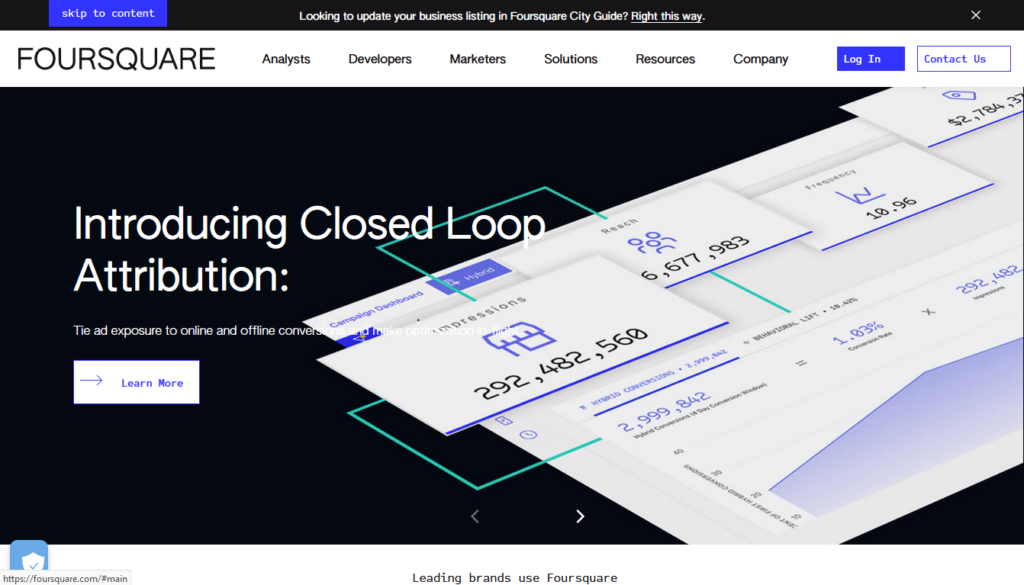 Yes, Foursquare is still in use. In fact, a large majority of individuals are already using it. Can indeed you use the app to find different places and companies, but you can also post feedback and five-star ratings on Foursquare. Making it yet another great platform where your company or organization could be noticed by potential clients seeking recommendations.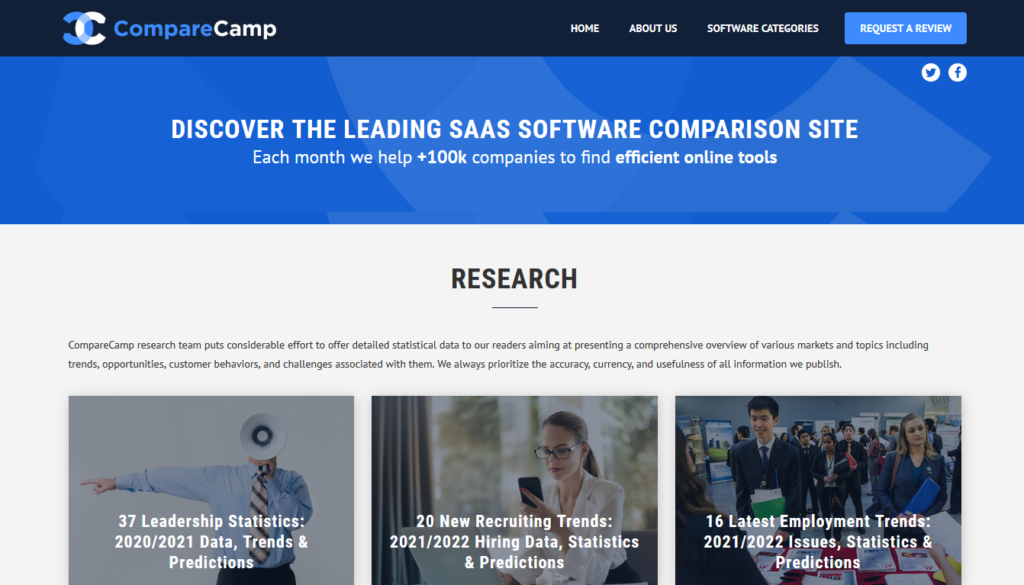 Compare Camp is a business-to-business review portal that focuses on business software. Compare Camp can assist you with finding the correct software for your company if you're wanting to implement a new application or system. This site not only shows you how other individuals feel about an item. But it also spells down the product's primary features & any current styles that may be developing in that area.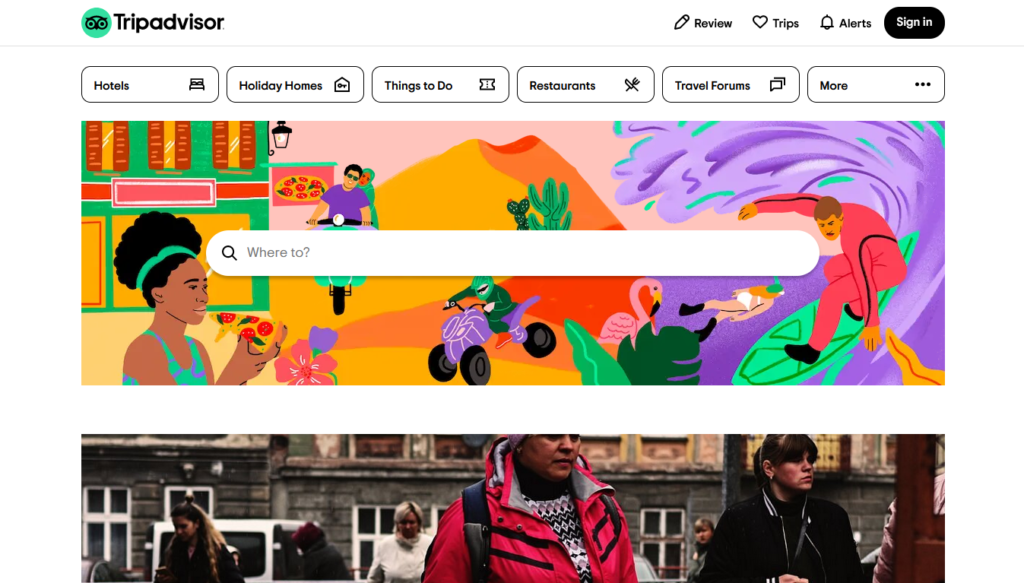 If you work in the tourism, hotel, aviation, amusement, or restaurant industry, you should read TripAdvisor reviews. It is the world's largest travel site, with over 250 million ratings, comments, and images. It also contains great content on discount airfares, guidebooks, properties for sale, and assistance forums for almost any location. Many folks look there before making travel plans.
Some more Review Sites:
Apart from these 30 review platforms, there are some other platforms that are quite good and deserve mention. These platforms can be categorized based on their targeted businesses:
#31 LinkedIn – Professional Experiences add Credibility
#32 Yellow Pages – Premium Visibility
#33 Booking.com – Great volume of Visitors
#34 HomeAdvisor – Homeowner's digital marketplace
#35 OpenTable – Local Restaurants listings
#36 Zomato – Compare and order food
#37 Eat24 – Food delivery marketplace
#38 Shopify – Easy to use eCommerce site with many reviews
#39 Avvo – Legal services for everyone
#40 Lawyers.com – Lawyer reviews and legal information
#41 Caring.com – Information and Care for your loved ones
#42 Doctor.com – Review of medical professionals
#43 Cars.com – Car dealership and reviews
#44 Car Gurus – Review of car dealers
#45 Realtor – Real estate review platform
#46 Zillow – Online reviews of homes
#47 Bing Places – Social Review platform
#48 Business Consumer Alliance – Private, Nonprofit, honestly ranked
#49 Merchant Circle – Simple business directory
#50 SiteJabber – Get reviews of everything
Customers select which product reviews are appropriate for your company. You'll have the resources you need to improve key resources on demand. This is possible if you invest your time correctly and focus on the important review sites. These high-ranking review sites garner a greater proportion of client attention, which you may leverage to expand your business. Begin with these user reviews sites, then expand and specialize to create a strong review inventory. Such that defends you from the competition, attracts clients, and identifies you as the industry leader.