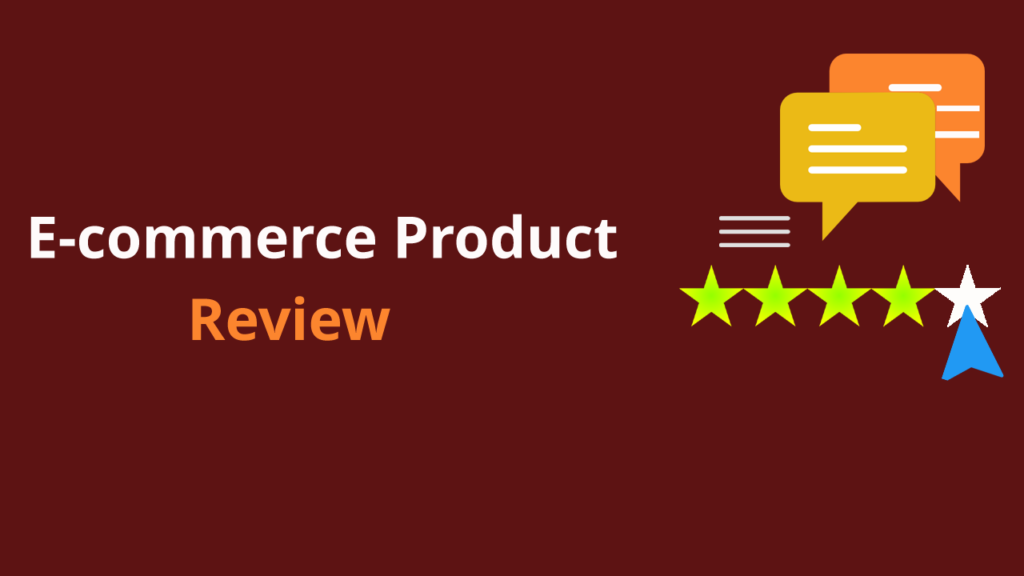 80% of shoppers trust online reviews the same way they'd trust a personal recommendation from a family member or friend.

·25% more money on shopping is spent by users on businesses with excellent reviews.

·90% of users purchased after being influenced by online reviews.

· Nearly 60% of users decide to buy online after reading a positive review.

·65% of shoppers believe star-rating as the most important part of a business.





When you own online business, the credibility of the products and services are extremely important. To enhance the belief of fresh users in your goods, real-time user reviews play a vital role!
The decision of users to invest in a product or not is highly influenced by the feedback given by previous users. They use it to judge whether the product will serve its purpose or not.
When it comes to reviews, there are usually 3 types of businesses:
Type 1: Businesses whose majority part of sales comes from referrals. They don't get any online reviews and also don't care about them.
Type 2: Businesses that consider reviews important and work hard to gain positive reviews.
Type 3: Businesses that consider reviews important and work hard to gain positive reviews, but don't get many.
Here are some ways to get great user reviews for your online store:

1. Keep Your User Happy:
A satisfied user is one who is willing to spend the time to review the product and services that you provide, and, is actually your brand ambassador! The user will be interested to give reviews only if they are very happy or very disappointed.
•Deliver products on time and also keep in mind the quality of the products.
•Provide good user service before and after purchasing the products. Try to resolve the issue on the first contact only.

2. Convert the Satisfied Users into an Online Advocate:
Now, after you have created a happy user for yourself, ask for reviews! You can get user reviews in many ways:
•Phone: After the user has started using the product for a week or so, send them an email or give a call requesting for a review. Don't wait too long to get feedback from the user!
•Email: At first, try experimenting by sending them different types of emails and according to the responses, you get to decide which ways are the best.
•Websites: Allow people to leave a review for your online store. Be brave! It would give social proof to potential users, who look up your Page on Facebook. This, in turn, will result in positive publicity.
•Use local search directories: Yelp, Merchant Circle, and ShopperCheckedare very good options for local search directories. They allow people to write reviews on various stuff. Share the good reviews you have received on these sites on your testimonial pages.
•Apps: Various review apps available in the market like Yotpo, Judge.me,Stamped.io. They provide various features like email review forms, customized post-purchase emails, mobile optimization, email scheduling, etc.
3. Make it an Effortless Task:
Customers are happy to contribute only when you take all the work out of it. Don't make them jump hoops by going through several pages or asking them to log in. Make it an easy task for them.
Keep your priority objective clear, that is, getting product feedback for your online store'.
Provide them with direct links or URLs to your review profiles in follow-up emails and newsletters mentioning that "You can find us on Facebook" or provide guidelines on how they can review your products and how it can be beneficial for them
4. Negative Feedback makes us Better or Bitter:
It's important to make your users feel that you will enjoy their compliments and take care of their complaints as well. Always respond with a solution to negative reviews.
This way whenever a buyer comes across a negative review but also sees that you have responded with a solution or apologized in a public forum.
This will leave a positive impression on the buyer and make him feel that user satisfaction is your topmost priority.
So, respond to all reviews — negative or positive. A simple "thank you" comment, a Tweet or Like will be sufficient.
---
Conclusion:
Getting user reviews is the best way of marketing your online store. Positive reviews are a result of good user service. But don't be disheartened by negative reviews. Use negative reviews to your advantage.

ShopperChecked is one of the best platforms for collecting your website reviews online. We have over 10000+ websites listed and have been boosting business with over 50% up-sales and building more authenticity online. Shopperchecked work as a reputation management tool for business.
All the widgets including top comments and ratings, Google review ratings, collecting via email and software application: All For Free

Sign Up Now and see your business Grow